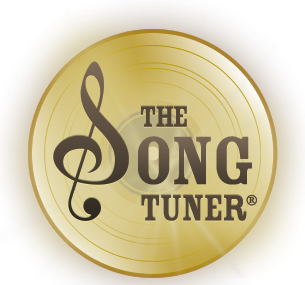 NANCY PEACOCK
** New Film & Commercial Ad Opportunities**
1. Warm, Emotive Holiday Songs for TV Advertising
 Nancy is seeking warm, emotive songs that capture all the 'feels' of the holidays! Traditional holiday themes & non-holiday themes of caring, coming home, being together, hope, thoughtfulness, nostalgia, family, community, etc.
 Production-wise, the tracks should have depth and dynamics, preferably building to a crescendo!
 GENRES: Folk, singer-songwriter, adult contemporary, indie-pop, all tempos. Male or female vocals accepted.
 Song References (for style): "Happy Christmas, My Dear" by Passenger, "Old Fashioned Holiday" by Andrea von Kampen, "Better Together" by Jack Johnson, "Blame It on the Mistletoe" by Amanda Shires, "Everything is Cool" by John Prine, "Christmastime" by The Well Pennies, "Winter Moon" by Mindy Gledhill, "Apple Pie" by Lizzy McAlpine, "Beautiful" by Kygo, etc.
2. Wedding and Love Songs for New Cable & Streaming Movies
The June brides are coming! Nancy needs lots of romantic, upbeat, mid-tempo & slow dance songs for upcoming summer and fall movies. Requested themes include falling in love, breathlessly in love, new love, rekindled love, commitment, forever, etc.
NO break-up or sad songs, please! If you've got a great love song, Nancy wants to hear it!
GENRES: Pop, singer-songwriter, acoustic pop, adult contemporary, soulful pop, etc. Male or female vocals accepted.
 Song References: "For All You Give" by the Paper Kites & Lucy Rose, "Thinking Out Loud" & "Perfect" by Ed Sheeran, "Marry You" by Bruno Mars, "The Way I Love You" by Michal Leah, "Love of My Life" by Harry Styles, "The One" by Kodaline, "You Are the Best Thing" by Ray LaMontagne, "Forever Like That" by Ben Rector, "Lucky" by Chelsea Cutler, etc.
_______________
**Please Note - All songs being pitched to TV/Film sync-related opportunities must be mastered studio quality (or sound "radio ready") and 100% clearable for sync licensing!
-----------------------------------------
If you would like your song(s) to be considered for any of these new pitch opportunities,
click the following link: https://www.thesongtuner.com/pitch-to-pro-pipeline