On the third Saturday of each month, local songwriters - and several from outside of Arizona - join together on Zoom to learn about songwriting and receive feedback on songs during a Songs in Progress workshop presented by the Arizona Songwriters Association (ASA).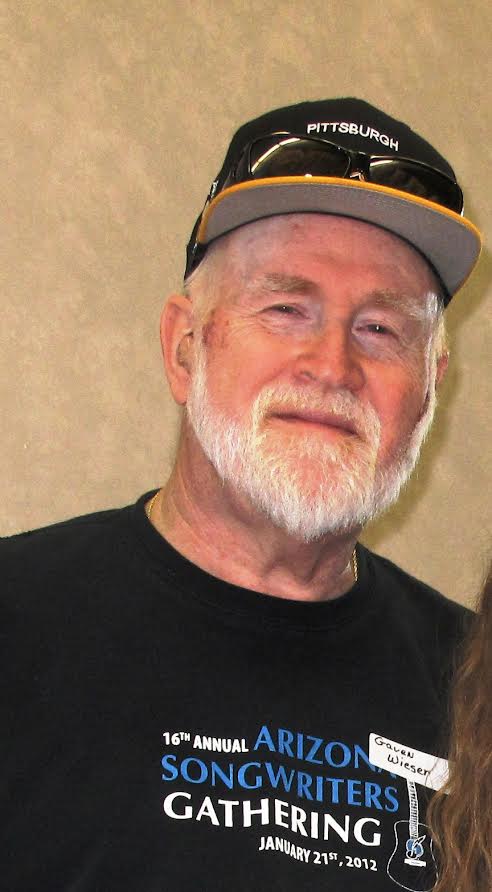 The Songs in Progress Workshop was started by ASA member Gavan Wieser in the mid-1990s and was held on the second Tuesday of each month. After Gavan passed away in 2015, Jon Iger and Randy Brown continued the Tuesday evening workshop and then in early 2016, they switched the meetings to the third Saturdays of each month at the main branch of the Glendale Public Library to try to make the meetings accessible to more people. 
In April 2020, after the Covid-19 pandemic halted in-person meetings, ASA switched to virtual meetings held over Zoom.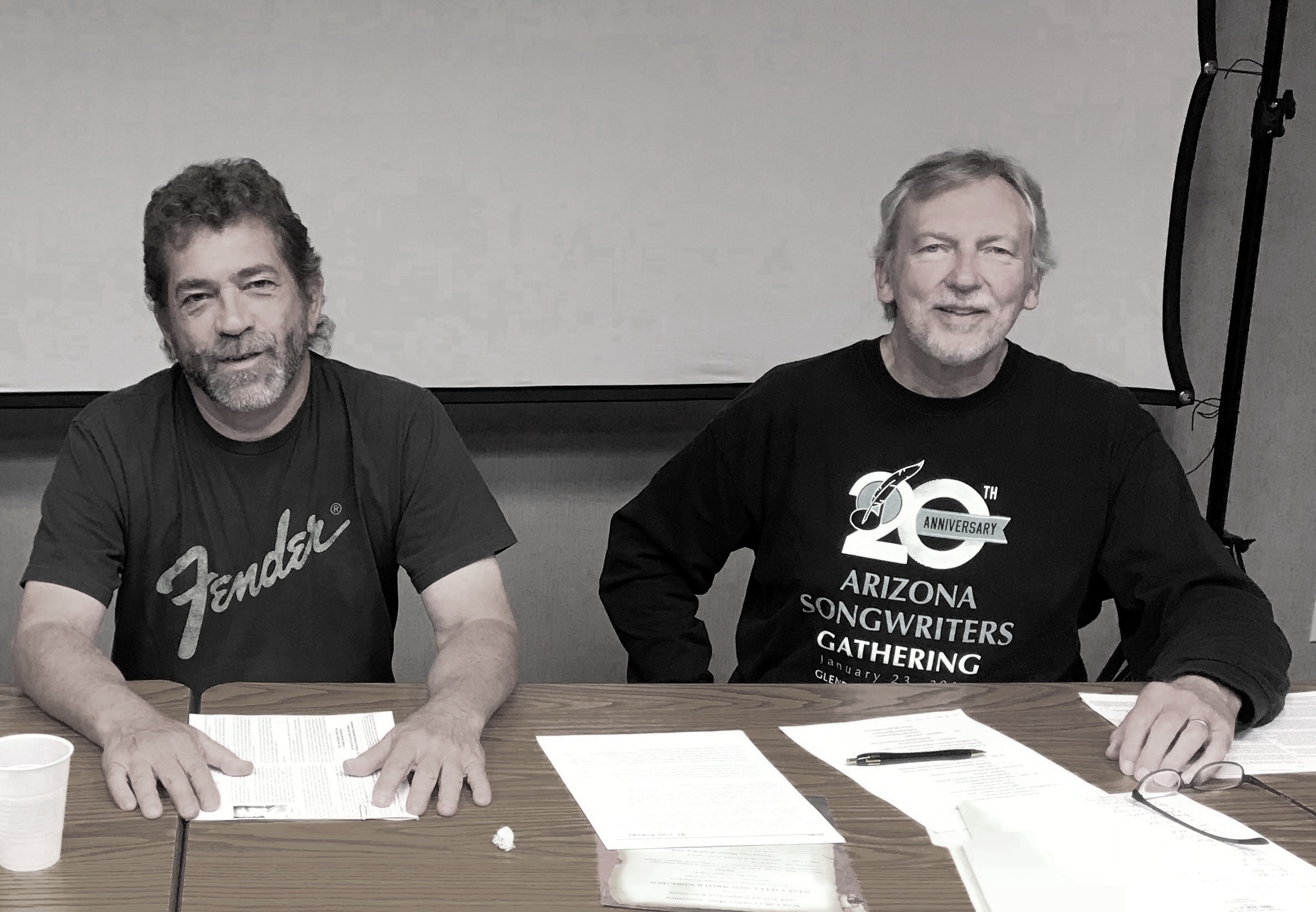 Randy Brown, left, and Jon Iger, right, have led the ASA Songs in Progress workshops since 2015. Jon co-founded ASA in 1977. The workshops started in the mid-1990s. 

Workshop hosts
Each month, the workshop is hosted by ASA co-founder Jon Iger, a songwriter and publisher with major label cuts and song placements in many TV shows and movies, and Randy Brown, a country/Americana songwriter and songwriting teacher who has won national lyric writing competitions held by American Songwriter and Billboard magazines and has had songs placed in numerous movies and television shows.

Lessons on songwriting
Each monthly meeting includes a lesson about the craft of songwriting by Randy Brown or a featured guest. One advantage of the Zoom meetings is the accessibility to allow special guests to easily attend. 
Over the past three years, the following music industry professionals have participated in the workshops:
ASA is also very fortunate to have Les Scott, a veteran of the music industry, regularly attend meetings and share the experience he has gained through years as a publisher, producer and consultant, as well as songwriter and composer Larry Vail, who has had radio airplay nationally and in Europe and has had many songs placed in film and television. He along with Dan Gutenkauf, a local musician and perfomer, and songwriter Brian Newman, are Phoenix Chapter coordinators for Nashville Songwriters Association International (NSAI).
Song feedback
Before each Songs in Progress workshop, songwriters are invited to submit one song each month on the Google form that is sent in the ASA newsletter and then after the songwriting lesson, there is time for song critiques. 
The feedback is primarily given by Randy Brown and Jon Iger, but occasionally the visiting featured guests will stay for the song critique session. Because this is a "Songs in Progress" workshop, the songs are submitted in a variety of stages, from voice memos (occasionally there is a cappella or instrumental submission) to fully produced and represent a variety of genres.
One highlight of these sessions for Randy is "seeing a writer bring in a song that is better than their last one," he says. "Commitment to getting better is so important.  Improvement can be defined in so many ways - maybe it's tackling a subject or theme you've never tried before, maybe it's a new rhythm or a new genre."
Those who don't have a song they want to share can come to learn from others. 
"New Zoomers should come in with their eyes wide open," Randy says. "The goal is that everybody gets better. Some Zooms are more guest-orientated and some are more teaching. I think most writers learn the most from the critiques, not just their song but the discussions that swirl around other writers' songs as well."
To receive information about these monthly meetings and other special events, sign up for the ASA newsletter here. 
-Leisah Woldoff