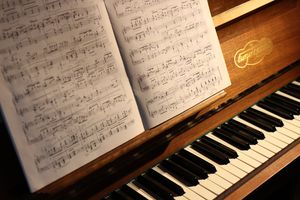 USEFUL LINKS
Pickers & Grinners Newsletter Archive
   Serving the acoustic music community for decades. Info about upcoming events and in depth articles  Edited by Andy Hurlbut. 

Major Medical, Life, dental and disability Insurance plans

 ASA Marketplace - Page under development
    ASA members can buy and sell their stuff. Other folks can look but only members can post.

  

Organizations

 
 ASCAP
    The American Society of Composers, Authors and Publishers collects license fees on behalf of songwriters, composers and music publishers and distributes them as royalties to those members whose works have been performed. 
https://www.ascap.com/
 BMI
   Broadcast Music, Inc. (BMI) collects license fees on behalf of songwriters, composers and music publishers and distributes them as royalties to those members whose works have been performed.
https://www.bmi.com/
 SESAC
   SESAC currently licenses the public performances of more than 400,000 songs on behalf of its 30,000 affiliated songwriters, composers and music publishers.
 https://www.sesac.com/

 NARIP
   The National Association of Record Industry Professionals (NARIP) promotes education, career advancement and good will among record executives. With an emphasis on becoming better informed and more effective executives, NARIP offers professional development opportunities, educational programs and seminars, the opportunity to meet and interact with peers, a job bank, a member resume database for employers, a mentor network, a newsletter and other services.

 AZ Music & Entertainment Hall of Fame
   The Arizona Music & Entertainment Hall of Fame has been created to recognize and honor the contributions of musicians, entertainers, venues and individuals who have had a significant impact on the evolution and development of the musical and entertainment culture in the state of Arizona and to educate the public about these accomplishments.

  Arizona Bluegrass Association
   Founded in 1979: To Foster Creativity, Build Community and Provide Opportunity for Music

 Phoenix Blues Society  -  www.PHXblues.org

 Society of Composers & Lyricist
   The Society of Composers & Lyricists is committed to advancing the interests of the film and television music community.
 


West Valley Country Music Association  -  

 West Coast Songwriters
   Founded in 1979, WCS has grown into one of the most active music associations in the USA.
   https://westcoastsongwriters.org/

   National Association of Composers
   

Founded by Henry Hadley in 1933, it is one of the oldest organizations devoted to the promotion and performance of American concert hall music.  

 

 Songwriters Hall of Fame
   The Songwriters Hall of Fame celebrates and honors the contributions of our great popular music songwriters, while developing new writing talent through workshops, showcases, scholarships, and digital initiatives.

 

  

Songwriting Support & Tools
 

Chicks With Picks




   

Chicks With Picks set out to provide a platform for "up and coming" female singer/songwriters (acoustic, electric, duos and full bands) to showcase their talent. Chicks offers workshops on a regular basis that cover topics in every aspect of the music industry including professional songwriting, recording and music business mentoring. Also provide a resource to all of the Chicks that will help them grow to their fullest potential.

 

TAXI


   Annual event in Los Angeles.  TAXI delivers those targeted opportunities right to your front door. 
Record labels, Publishers, Music Libraries and Film & TV Music Supervisors tell us what kind of Songs, Instrumental Tracks and Artists they currently need - then we tell you. When you see a match for your music, send it to us, and our A&R team will pre-screen it for the company that needs it.
 

Just Plain Folks is a community of over 51,500 Songwriters, Recording Artists and Music Industry Professionals — and host to the world's largest independent music awards. The organization was created to provide a network of cooperation and inclusion for musicians. Membership is free.

Nashville Songwriters Association International
   Phoenix Chapter Coordinator - Dan Gutenkauf
   dangutenkauf@gmail.com
  

 

A great resource for all kinds of songwriter info.

 

Arizona is home to hundreds of talented musicians and songwriters playing local venues. AZ Music Café is a program showcasing their talent on live radio and making it available to a wide audience. The show is broadcast on Sundays 3-5PM Arizona time, on KKNT AM 960. Tune in!
  Recording & Musician Tools
 Venues
Fiddlers Dream Coffee House -  1702 E Glendale Ave, Phoenix
   Fiddler's Dream Coffeehouse is a smoke-free, alcohol-free, COMPLETELY ACOUSTIC musical environment in a small venue. It has been in operation for more than 30 years.

 Desert Rose Steakhouse- 6729 N. 57th  Dr., Glendale
   West Valley Country Music Association and Barnett Productions hold concerts and jams at this location.
   Beaded Lizard on The Beatitudes Campus -  1610 W. Glendale Ave.
   Glendale Main Library Concert Series  - 5959 W. Brown Dr., Glendale
   Musical Instrument Museum  -  4725 E Mayo Blvd, Phoenix
   Ironworks - 17233 N. 45th Ave., Glendale
   Chef Peter's Bistro  -   17300 N Sun Village Pkwy, Surprise, AZ
   Pho Cao -  Scottsdale Music Venue, Restaurant & Bar  - 7436 E. McDowell Rd., Scottsdale

AZ Open Mic
   Looking for open mics to play at or check out in az? Try Chris Frazer's site...
   Greater Arizona Country Music Association - 4th Sunday every month  noon - 4PM American/Italian Club,  7509 N 12th St, Phoenix.
  Festivals
Tucson Folk Festival
Glendale Folk & Heritage Festival
Prescott Folk Festival
Flagstaff Folk Festival
Laveen Folk Festival