Tracey and Vance Marino, authors of "Hey! That's My Song!" will be the featured guests for the May 20 Arizona Songwriters Association Zoom meeting.
With o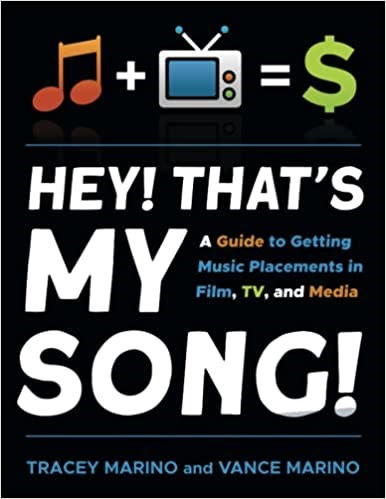 ver 3,000 TV & Film placements to their credit, TRACEY & VANCE MARINO's new book, "Hey, That's My Song", A Guide to Getting Song Placements in Film, TV & Media, is definitely a book every songwriter should have.
 Their website, songmakerpro.com, states:
 "As Songwriters, Tracey and Vance write and produce music and lyrics, particularly upbeat, "poptimistic" Indie Folk, Indie Folk Pop, Indie Folk Rock, Holiday, and Commercial Music. 
As Instrumental cue composers, they specialize in Hybrid cues with Contemporary Beats: Tension, Dramedy, EDM, Hip Hop, Rock, Emotional Drama, World Music, Beach, Island, Reggae, and Upbeat, Happy Quirky cues. They also have success with Orchestral Rock, Circus/Carnival, Acoustic Guitar (Neoclassical New-Age, Slack Key), Ukulele, Solo Piano (Neoclassical New-Age, Ragtime), and Christmas/Holiday music.
   Besides their Film and TV placements, the Marino's also have placements in dozens of documentaries, indie films,
trailers and Daytime TV Talk Shows.

** If you have a song that may be suitable for sync… film, TV, media, Tracey and Vance would be glad to offer their opinions and suggestions.

You won't want to miss this opportunity to hear them share their knowledge of song placement and sync rights!
The May 20 "3rd Saturday Zoom Workshop" starts at 1 p.m. To register and submit a song, click here.