…***ZOOM MEETING - SAT., FEB 20, 1pmMST / 2pmCST***… 
RSVP to jon@igermusic.com
.........**COLLECTING ROYALTIES IN THE DIGITAL AGE**....... 
                                          Presented by 
........ASA and the MECHANICAL LICENSING COLLECTIVE....... 
*Maurice Russell will be doing the MLC presentation on Sat., Feb. 20 rather than Kris Ahrends due to a scheduling conflict. Maurice has had over 20 years of experience in the field of music licensing and royalties, including his years at the Harry Fox Agency and his own firm, Media Right Management. 
with SPECIAL GUEST, MAURICE RUSSELL 
MLC HEAD OF RIGHTS MANAGEMENT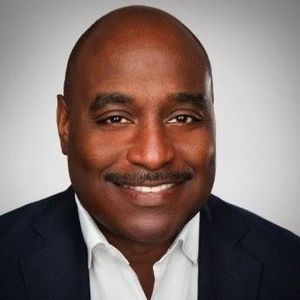 Maurice Russell is the Head of Rights Management for The Mechanical Licensing Collective (The MLC). In this role, Russell supports The MLC's work to implement the first statutory blanket licensing system for mechanical rights in the United States. Russell also leverages his operational and administrative expertise in order to help The MLC prepare to process digital music royalty payments to music publishers and songwriters globally. 
     A senior executive in the music and entertainment industry with over 20 years of experience and a deep passion for intellectual property (IP) rights management, licensing, business development, strategy, client service and operations management, Russell was previously the founder of music industry rights management consultancy firm Media Rights Management (MRM). At MRM, Russell helped his clients navigate the music industry's growing licensing and data challenges. 
     Prior to launching MRM, Russell held senior roles in operations and strategy at the Harry Fox Agency (HFA), where he directed the development and launch of numerous licensing and royalty solutions to transition the company to the high-volume digital music market. 
     Russell has served on advisory groups for the U.S. Copyright Office and the U.S. Patent and Trade Office, and he is a long-time participant in Digital Data Exchange (DDEX), the primary data standards body serving the global digital music industry. He is a recognized subject matter expert who is frequently asked to speak at key industry events, including Digital Music Forum, Music Biz and SXSW. 
     Russell holds a B.A. in American History from Columbia University and an M.B.A. in Finance from New York University Stern School of Business. He resides in New York City. 
   *THIS IS AN IMPORTANT MEETING FOR ALL SONGWRITERS!* 
**The Mechanical Licensing Collective was designated by the United States Copyright Office, and created by U.S. music publishers and songwriters (backed by the National Music Publishers' Association, the Nashville Songwriters Association International and the Songwriters of North America), as a new entity to license and administer rights under the Music Modernization Act which was signed into law in 2018. The law ensures that the mechanical rights of songwriters and music publishers are properly licensed and royalties fully paid by digital services, and it improves how those royalty rates are determined. It also establishes a publicly accessible mechanical rights database to ensure accurate, transparent copyright ownership information. 
(From the article, "Mechanical Licensing Collective Names Kris Ahrend As Ceo", written by Jessica Nicholson that appeared in MusicRow, January 15, 2020.) 
https://www.themlc.com/
RSVP to jon@igermusic.com