Jon Iger, President of the Arizona Songwriters Association, has announced that the 3rd Saturday "Songs in Progress" Workshops will continue to be held via Zoom through the end of this year. The online meetings have been very successful and it has the added advantage of giving people from out of town and out of state the opportunity to participate.  
   Many music industry professionals that would not normally be able to be guests at the in-person Glendale Library meetings are looking forward to being guests on the show, as well.  
   We are very excited about the Saturday, September 19th meeting. Our special guests will be Harriet Schock and Ellen Britton.
YOU MUST RSVP TO GET THE MEETING LINK! 
RSVP: Jon@IgerMusic.com 
The September 19th Saturday Workshop will start at 1pm.
   Grammy-nominated songwriter, Harriet Schock will be stopping by Saturday, September 19 to talk with us and offer us her free Ebook called "Why Write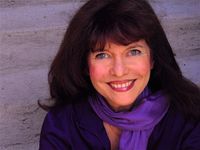 from the Heart." Harriet is no stranger to the Arizona Songwriters but it's been a while since she stopped in. She wrote words and music to the Helen Reddy hit, "Ain't No Way to Treat a Lady" which is featured in the bio-pic this year about Ms. Reddy. She also co-wrote all the songs for "The New Adventures of Pippi Longstocking," the theme song for "Jakers, the Adventures of Piggley Winks," as well as songs for many other recording artists including Johnny Mathis, Manfred Mann, the Partridge Family, Smokey Robinson, Roberta Flack, Carl Anderson and many others. She has done music and songs for 4 Henry Jaglom films as well as Delta Force 2, the animated Secret Garden plus countless others. She is in pre-production for a documentary film by Tom Solari called "Hollywood Town-the Harriet Schock Story." 
ELLEN BRITTON is a veteran musician with decades of performing, writing, recording, and teaching experience. A move to Nashville in 1991 led to staff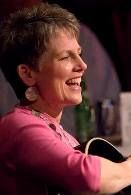 songwriter gigs, frequent shows at the world-famous Bluebird Café, touring with top artists including Martina McBride, Pam Tillis, and Tanya Tucker, and appearances on national TV shows such as The Tonight Show with Jay Leno. Her work as a guitar teacher to prominent and aspiring artists and songwriters in Music City has included recording artists JD Souther ("Her Town Too"; ABC's Nashville), Pam Tillis ("Spilled Perfume"); hit songwriters Tim Nichols ("Live Like You Were Dying"/Tim McGraw), Barry Dean ("Pontoon"/Little Big Town), Tom Douglas ("House That Built Me"/Miranda Lambert), and many others. Ellen performs her original songs in popular venues across the country. She is also part of the female vocal foursome, Queen of Hearts, whose butt-kicking harmonies and hilarious wit have been charming crowds since 1999.
   Some of ASA's past guests speakers, including Steve Bloch and Jeff Dayton, have said they would like to drop in to one of our Zoom meetings, too.
The dates for the last three 3rd Saturday Zoom meetings of 2020 are:  October 17th  -  November 21st  -  December 19th