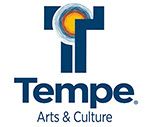 Tempe Playlist - Call for Musicians, Singers, and Emcees 
**Deadline: Friday, April 30, 2021 @ 11:59 p.m.** 
Musicians, singers and emcees who live anywhere in Tempe are invited to submit their songs for a chance to be included on the next edition of Tempe Playlist. This is a locally-inspired collection of songs that captures the talents and the vibe of Tempe musicians. Selected songs will be compiled into a digital playlist that will be available online and marketed throughout the city. Musicians can submit up to three songs for consideration and must live in Tempe. Submitted songs must be original tracks, and musicians must own the copyright to their music. 
Budget: Depending on the number of entries and selections; selected songs will receive a small stipend ranging from $100-$300 and be eligible for a free professional recording session. Tempe Playlist will be promoted on the City's website, social media and through the Orbit Neighborhood Circulators program. 
Full Description PDF | 
 https://www.tempe.gov/home/showpublisheddocument?id=88663 
Online Application 
https://tempepublicart.submittable.com/submit/158728/tempe-playlist